All he wants to do is grill, so why not let him? These St. Peter Food Co-op team members are here to offer their best pieces of advice. Bring on the beef!
"Stay hydrated. That's the most important part of grilling. You have to stare at the coals as they warm up—they're dangerous if left unsupervised—and during the process, you'd really hate to go thirsty."
– Erik Larson (Father & Co-op Produce Manager)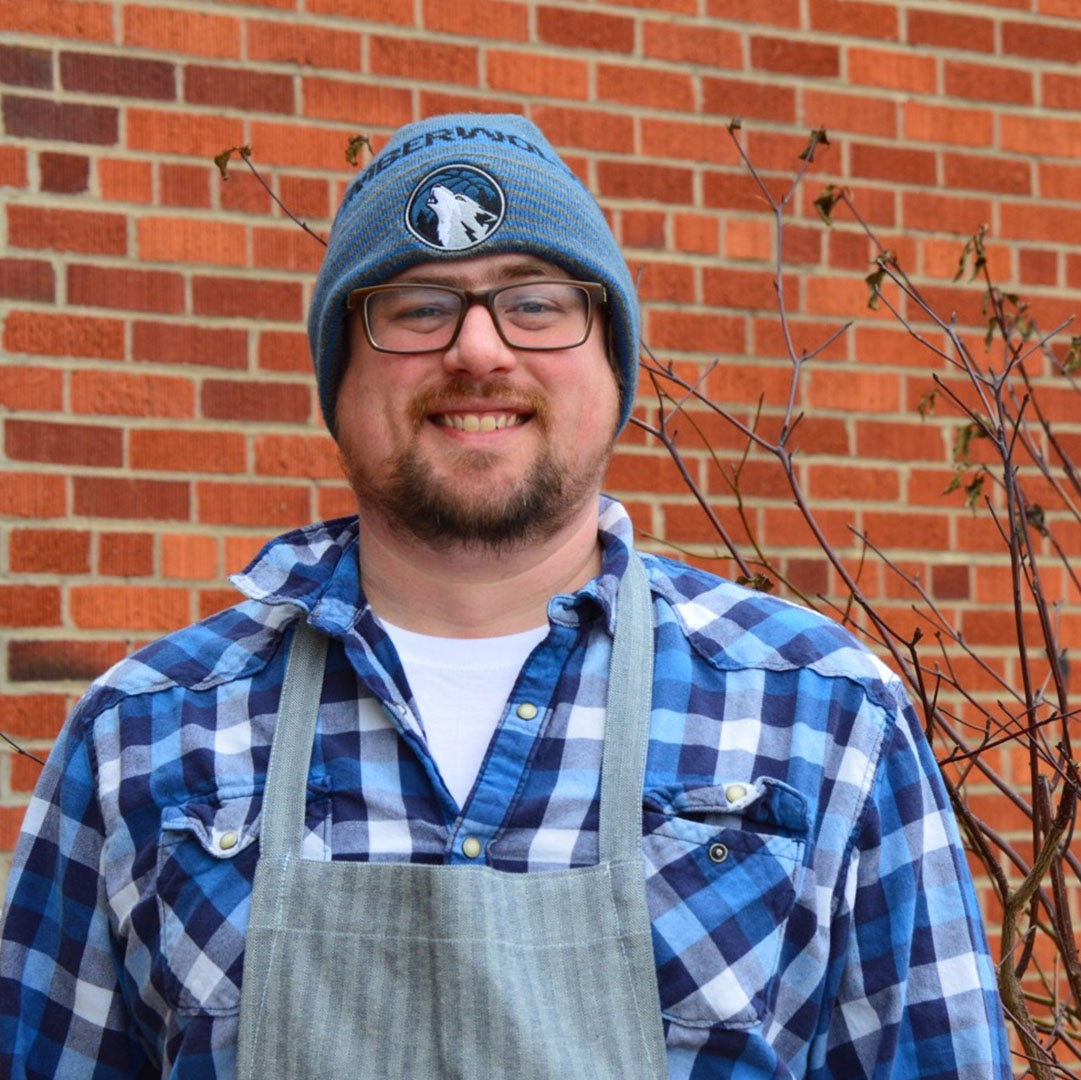 "Try grilled pineapple "steaks" with sliced jalapenos and pepperjack, ghost pepper jack, or chipotle colby cheese melted on top, drizzled (or slathered) in Triple Crown BBQ sauce. This can be eaten on top of a burger (beef, chicken, fake) as a topping, or eaten as is with a guacamole salad and chips. Also makes a great NAAN pizza option!"
– Stephanie Thull (Co-op General Merchandise Buyer)
"The ultimate, perfect burger is the Gardein [vegetarian] burger with melted cheddar on a toasted bun with a heap of leaf lettuce, tomato, and sriracha mayo. Pickles on the side."
– Dimitri Rain (Co-op Chill Buyer)
And last but not least, a recipe from Co-op Meat Buyer Tom Leonhardt (also a dad, so you can trust him):
Tom's Juicy Lucy Burger Recipe
For burger glory, go with the amazingly easy
and incredibly scrumptious Juicy Lucy style burger.
Ingredients:
2 lbs. ground beef
1 tbsp fish sauce or Worcestershire sauce (don't be afraid of the fish sauce, it's awesome!)
2 large cloves garlic, minced
fresh cracked black pepper, to taste
1 teaspoon sugar
1/2 lb. grated aged or regular cheddar cheese or cheese of your choice
6-8 hamburger buns
Condiments of choice
Instructions: Combine the ground beef, fish sauce (or Worcestershire sauce), garlic, pepper, and sugar in a bowl. Mix together well. Roll the beef into 6-8 balls. Split each beef ball in half and flatten out to your preferred patty size. Place about 2-3 tablespoons cheese in the center of one patty, then top with the other patty and seal the edges by pinching and smoothing with your fingers. Gently press flat, double checking that there are no opening for the cheese to escape when the burgers cook. Cook on a grill or skillet over medium high heat (usually about 3 minutes per side). Toast the buns and serve with your desired condiments. Enjoy! Note: If you're concerned that your burgers will fall apart on the grill, you can always mix one large egg into the burger mixture. This will bind the meat together.
BONUS TIP from Jim, the Co-op cheese guy… "Sunny Road Smoked Havarti will make a good version of Tom's Juicy Lucy."
A happy grill = a happy dad!