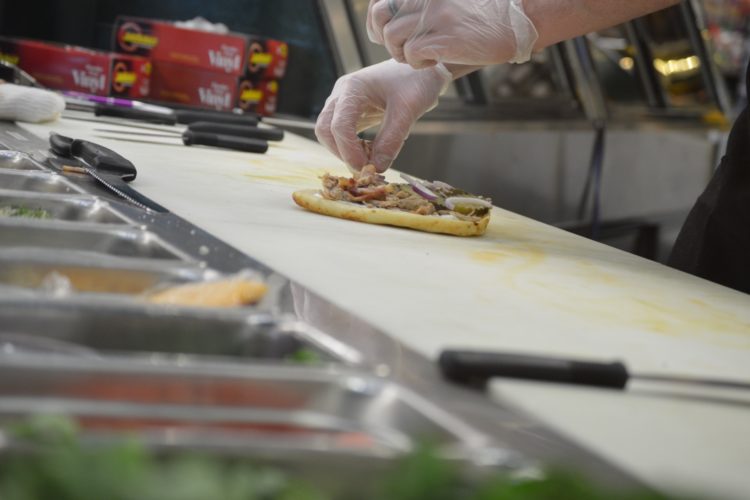 The St. Peter Food Co-op Deli uses wholesome ingredients to create mouth-watering, made-from-scratch food that will please meat eaters, vegetarians, and vegans alike. Wake up with a cup of our Fair Trade and organic coffee, enjoy a relaxing lunch in our cafe-style seating, or grab a meal on the go.
In a rush? Visit our grab-n-go case for wholesome, homemade sandwiches, sides, snacks, dips, and desserts.
Each day of the week we serve a rotating hot bar menu, making our Deli a favorite destination for locals and visitors alike.
Fresh bread, rolls, biscotti, scones, cookies, bars, candy, and more—all baked from scratch with real butter, real vanilla, and other quality ingredients.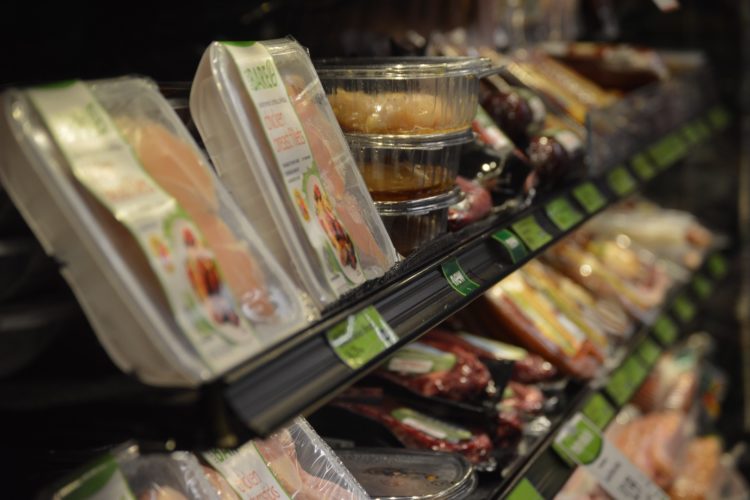 Visit our meat department in the back corner of the Co-op for fresh and frozen meats in a variety of cuts and styles. We carry chicken, beef, pork, even buffalo. We take pride in the fact that most of our meat is locally produced, coming from suppliers who raise their animals humanely, consider environmental impact, and do not utilize hormones and antibiotics. Meat not your thing? We have a selection of frozen, sustainably raised seafood as well as meat alternatives. Fresh seafood can always be special ordered (with a 10% discount for Co-op Owners!).
Upon walking through the Co-op doors, shoppers are greeted with an impressive spread of fresh and colorful produce—both organic and conventional. The best produce comes from just a few miles away, so we leverage our relationships with local growers to buy from them as often as possible. Our seasonal offerings frequently include unique varieties such as Purple Potatoes, Beauty Heart Radishes, Tarocco Blood Oranges, Ataulfo Mangos, Hawaiian Blue Ginger, and Gold Beets, just to name a few.
Buy a little or buy a lot—but never more than you need or want. With over 500 unique bulk items, ranging from teas, to grains, to baking supplies, pasta, and even chocolate, there's something for every shopper. Many of our bulk products are locally sourced and/or organic. Bring your own container or use a provided bag to scoop up the best prices on bulk items at the Co-op. 
As a full-service grocery store, the Co-op provides shoppers with everything they've come to expect at a conventional grocery store. We provide a high-quality, diverse mix of natural and organic products with many options for vegetarians and vegans. Shoppers can also find a wide selection of gluten-free and Fair Trade items. From small, local companies, to nationally known, mainstream brands (and everything in between)—we carry it all.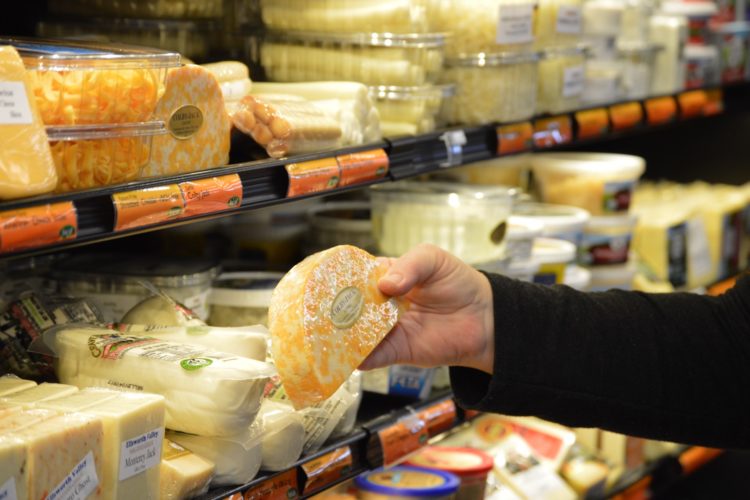 The St. Peter Food Co-op is located in the heart of dairy country, which allows us to provide a large selection of fresh and local dairy products. Stop by for a selection of organic and conventional items, including gourmet butter, milk, creamy yogurt, and fresh eggs. Our cheese case is filled with award-winning cheeses made locally as well as around the world—including sheep, goat, and dairy-free options.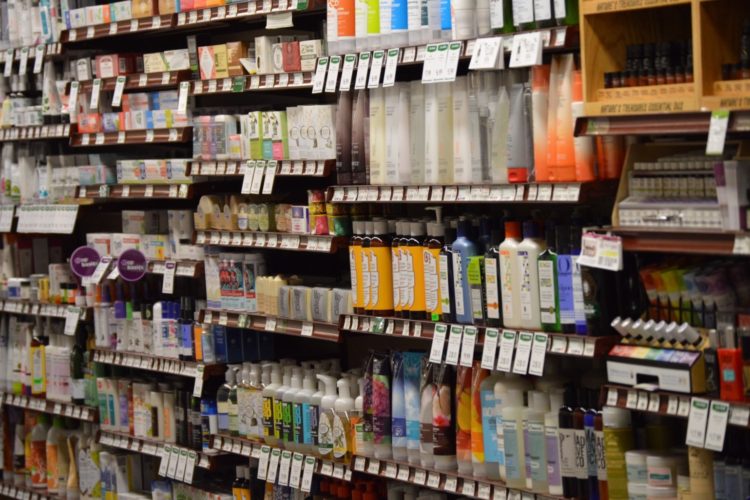 Our Wellness Department shelves are stocked with a variety of natural products, including soaps, lotions, essential oils, first aid items, toothpastes, vitamins, minerals, supplements, probiotics, herbal medicines (also known as botanicals), homeopathic & flower remedies, and more. Wellness staff is typically on hand in Aisle 7 to answer shopper questions about healthy living.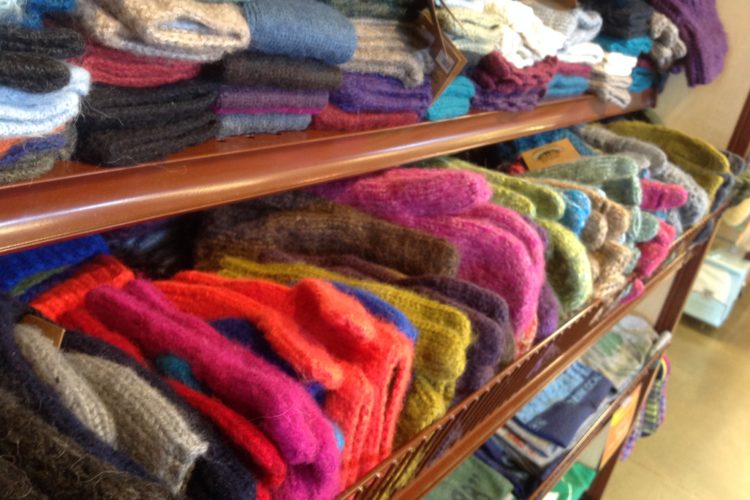 Looking for a holiday, hostess, or birthday gift? We've got you covered. Check out our general merchandise for a variety of fun, foodie items. Many products are eco-friendly, locally made, or Fair Trade, including candles, clothing, market baskets, incense, cooking utensils and gadgets, aprons, gardening supplies, books, coffee mugs, water bottles, and much more. Not searching for a gift? The Co-op is the perfect place to treat yourself to something unique.