New sales for everyone start today! Here's a peek at five sales we love that will be active through the end of 2019.
---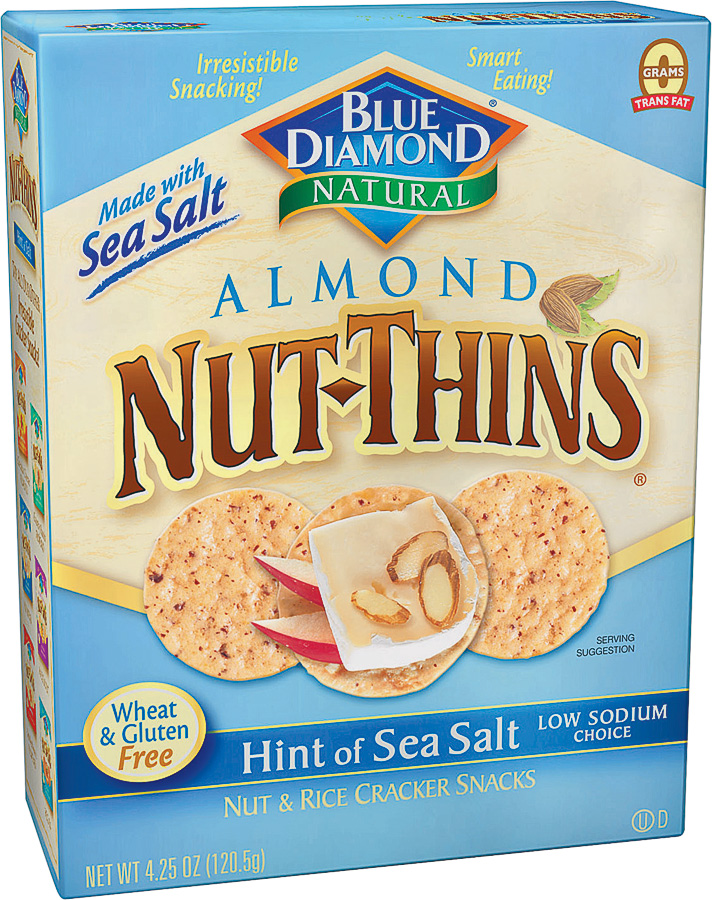 Blue Diamond Nut Thins
2 for $5.00
"Meet the snack made with California rice flour and Blue Diamond® Almonds. A delicious, nutty, and gluten-free cracker, sturdy enough for dips and toppings."
Recipe: Try them in these delicious Nutty Lemon Bars!
---
Green Mountain Gringo Tortilla Chips
2 for $4.00
"They say if it isn't broke, don't fix it. That's why our original corn tortilla strips have been around since the beginning of Green Mountain Gringo. Cooked in safflower oil or sunflower oil and sprinkled with sea salt, these stoneground organic yellow corn flour strips are the perfect pairing for any salsa."
Recipe: A perfect pairing with some cheesy Salsa Con Queso.
---
Chocolove Chocolate
2 for $4.00
"At the foothills of the Rocky Mountains, Chocolove produces chocolate that delivers on quality, taste, and affordable luxury. The cold, dry mountain air helps craft the Chocolove taste and we are committed to delivering the highest quality chocolate both ethically and at a good price.
Our certified source of cocoa beans is traceable to the farmer. Our non-GMO verified ingredients are another way to know where our ingredients come from and to show that we care to buy the very best. Great effort is made to deliver consistent great taste so you can feel great about eating Chocolove."
Learn more: About Chocolove's Sustainability & Social Responsibility
---
Mom's Best Cereal
2 for $6.00
"Mom's Best® cereals are a delicious, affordable and environmentally friendly way to do what's best for the people around your breakfast table and around the planet. No artificial flavors or preservatives. No hydrogenated oils. No high fructose corn syrup. Try one of our delicious ready to eat cereals, granola or 100% whole grain oatmeal."
Recipe: Don't miss these Chocolate Crispy Rice Gingerbread Men Pops.
---
Barbara's Cheese Puffs
2 for $4.00
"A pioneer in the natural foods movement, Barbara's was founded in 1971 by a 17 year old girl who was passionate about creating great-tasting food from simple, wholesome-tasting ingredients. At Barbara's we believe that life is delicious – and is worth taking a bite out of every day! Barbara's company inside joke is that one bag of our Cheese Puffs is a single serving. You'll get the joke after tasting the delicious goodness of our perfectly crunchy, super cheesy puffs."
Recipe: The kids will love these Cheese Puff Crunch Chicken Tenders.
The More You Spend, The More You Save
Don't miss Owner Appreciation Days, open to all shoppers from December 19th through 22nd. Interested in becoming an owner? Learn more here: https://stpeterfood.coop/about-us/ownership/